Studio 54 Theatre Seating Chart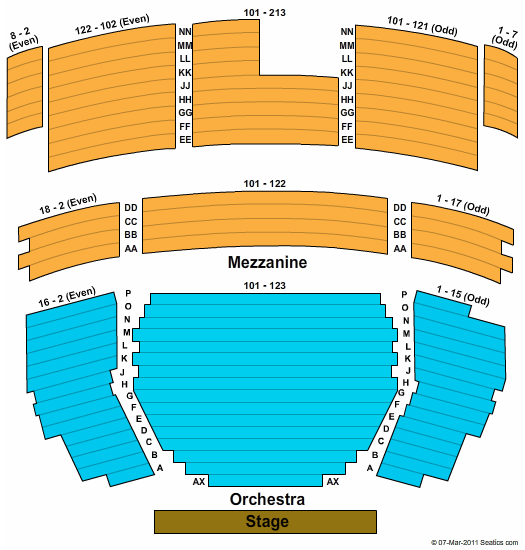 Studio 54 is a popular place to showcase broadway as it holds a perfect capacity of just over 1,000 people.
Choose to view the performance from an area that suits you; Orchestra, Mezzanine or Balcony.
Studio 54 is an iconic venue and seeing a live performance here is something that every music and theatre fan should experience at least once in their life.
As you step into the building, you will feel like you have been transported back to an era when the biggest events were taking place; dazzling productions, live broadcasts and the beautiful sounds that have filled it's auditorium time and time again!
Whether you like to be right up close and involved in the action or have a broader view of the entire theatre, there is a wide range of seating to select from. All of which can be confirmed prior to the performance, when you purchase your event tickets online.