Studio 54 Theatre Information
Located in the buzzing Broadway area in Manhattan, New York City is the world-wide famous venue – Studio 54.
It's full and glorious history, began in 1927 as it was originally built as the Gallo Opera House. About 20 years later, the CBS TV and Radio company would purchase the building and change it's name: Studio 54 was born. For 30 years they hosted a range of TV shows and was a success.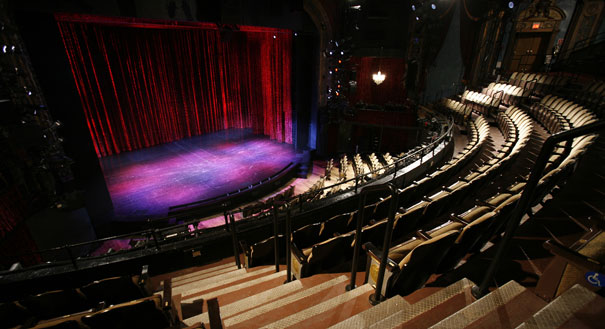 Fast forward to the mid 1970's and the word on every one's lips was Disco. Studio 54 transformed into the hottest place to party and rub shoulders with the stars. The club was described as quite literally "standing on stardust" and saw the likes of; Elizabeth Taylor, Mick Jagger, Debbie Harry, Grace Jones, Michael Jackson, Calvin Klein, Elton John, Tina Turner and so many more.
Like many similar venues, this one has become an obvious choice to lay down live albums, due to it's effortless acoustics. Kanye West, John Legend, Robert Plant, Kings of Leon, The Rolling Stones, Phish and hundreds more have recorded here.