Get ready for the revival you've all been waiting for!! That's right, this year the Roundhouse Theatre returns Kiss Me Kate to us, updated and refreshed for a more modern-day audience!! Directed by Scott Ellis and choreographed by Warren Carlyle, this is Kiss Me Kate, but better than you've never seen it before. Thanks to popular demand, the run has been extended at Studio 54 – choose your show from the list below and book early for the best seats! Hurry though, this is a popular show and tickets will sell out!!
Kiss Me Kate Tickets: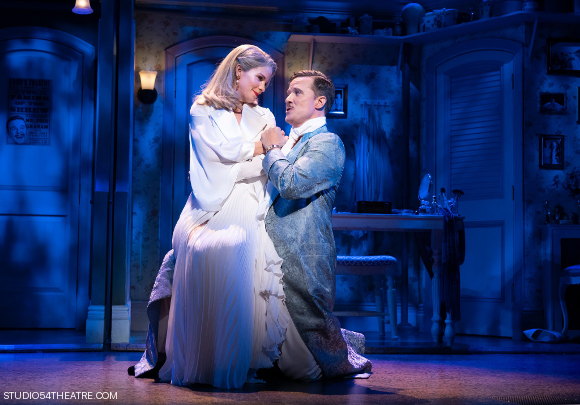 "A new, first-class Broadway version that at times raises its sparkle quotient to incandescence"
– The Day
Written by Samuel and Bella Spewack with music and lyrics by Cole Porter, when it first premiered in 1949, Kiss Me Kate was the very first musical to win Tony Award for Best Musical, with several further revivals going on to win it further Tony Awards and Drama Desk awards in various categories from Best Direction to Outstanding Costume Design. The current Roundhouse Theatre production of Kiss Me Kate features an incredible cast of actors. This includes Tony Award-winning actress Kelli O'Hara as "Kate/Lilli Vanessi," Tony Award nominee Will Chase as "Petruchio/Fred Graham," Corbin Bleu as "Lucentio/Bill Calhoun," Terence Archie as "Harrison Howell," Mel Johnson Jr. as "Harry Trevor/Baptista," James T. Lane as "Paul," Stephanie Styles as "Lois Lane/Bianca," Adrienne Walker as "Hattie," and Lance Coadie Williams and John Pankow as the pair of Gangsters – a lineup that infuses the old lines and songs with a refreshing liveliness and energy that is bound to take your breath away!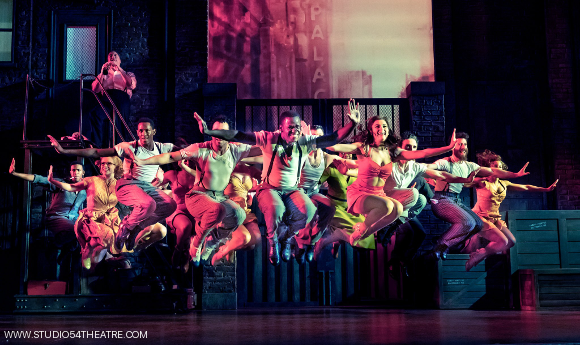 "In Roundabout's current revival, the majestic Kelli O'Hara's honey volcano of a voice pours out with seemingly zero effort, and you can almost see smoke rising from the heels of the gazelle-like ensemble as they tear through Warren Carlyle's splashy golden-age choreography"
– Vulture
Using a classically successful theatre-within-theatre plot device, Kiss Me Kate follows a group of actors as they attempt to stage Shakespeare's "The Taming Of The Shrew," a play that looks at gender roles in a highly antiquated fashion, but while doing so, are engaged in heated gender-related battles of their own – Katharine and Petruchio in The Shrew are played by ex husband-and-wife Lilli and Fred. The original musical left plenty to be desired in the moral outcomes in this department, but critics and audiences to far have been satisfied with the update.
The modern Kiss Me Kate features stronger female leads, who break out of their pre-described and basic sexual stereotyping, does away with some of the musical's most distasteful and outdated aspects regarding gender equality, and turns the moral ending of female subservience into one that places the emphasis on compromise being essential in the relationship – regardless of either partner's sex. Happily, Scott Ellis' reimagining of the musical has raised the bar of the plot content to match its outstanding musical score – and the new choreography by Warren Carlyle takes the visual dynamic of Kiss Me Kate through the roof and then some.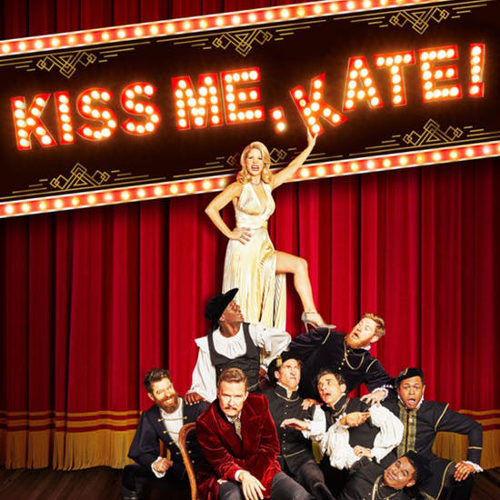 "In the constellation of musical comedy masterpieces, Kiss Me, Kate shines as perhaps Broadway's most sparkling achievement"
– Broadway World
Kiss Me Kate has always been known for it's fun, energetic, witty songs, including "Too Darn Hot," "I Hate Men," and "Another Op'nin', Another Show," as well as soaring ballads such as "So in Love" that showcase the actor's incredible vocal abilities as much as their truly flawless characterisation. As for the new choreography, expect to see some dance routines that you'd pay for all by themselves. These are as diverse and varied as to include acrobats, big jazz routines, and the inclusion of some very clever set designed that allow for an ingenious upside-down tap dance.
All in all, it's a visually spectacular and fun-filled production that has shed its unpleasant elements that may once have left a sour taste in the mouth – now, it's simply a delight for all the senses. Don't waste another moment – grab your tickets to see this fantastic Broadway production in all its modern glory now, while they last!